• "What about my brain? What about my heart? What about my kidneys and my gallbladder?"
–
Scarlett Johansson,
voted
Esquire'
s Sexiest Woman Alive, on her other attributes
• "My behavior was a reaction to the persistent attack from the paparazzi."
–
Avril Lavigne,
issuing an apology for spitting at photographers while out celebrating her 22nd birthday in Hollywood, on her Web site
• "Where's Osama bin Laden?"
–
The Daily Show
host
Jon Stewart,
abruptly changing the subject after offering tea and a Twinkie to Pakistan President Gen. Pervez Musharraf
• "I would really love to have Eminem on the show. I don't think he knows that my demographic audience is so involved in Eminem music."
–
Martha Stewart,
to the
Associated Press
• "Don't worry, honey, you'll grow into your nose one day."
–
Sofia Coppola,
recalling mentor Anjelica Huston's advice to her on having a strong profile, at
Premiere
magazine's Women in Hollywood Awards
• "Last year I covered dating territory from twenty-one to sixty-one."
–
Jack Nicholson,
on his equal-opportunity approach to romance, to
Rolling Stone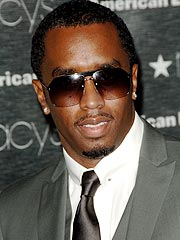 • "I can't do a crunk record, and I'm not shooting anybody, so I can't do that kind of music. This is a vulnerable album, meant to make you feel good."
–
Diddy,
on what to expect on his new album,
Press Play,
to
Billboard
• "It is a kind of 'Boratistan'. It is a country of one. I mean people in their sane minds would probably know that any real country cannot be like what he describes in his show."
– Kazakh embassy spokesman
Roman Vassilenko,
explaining his country's ad campaign refuting Borat's (a.k.a. Sacha Baron Cohen) portrayal of the Central Asian nation
• "There is a man named Roman Vassilenko, who is claiming to be the press secretary of Kazakhstan. Please don't listen to him: He is a Uzbek impostor, and is currently being hunted by our agents."
–
Borat,
in a press conference outside the Kazakh embassy