• "I feel great."
–
Whitney Houston,
at the Carousel of Hope ball, her first major public appearance since
splitting with husband Bobby Brown
• "When I saw the film, I thought, 'We've got good chemistry, for two people who've never met.'"
–
Hugh Jackman,
on doing voiceover work with Kate Winslet in the animated flick
Flushed Away,
to
New York
magazine
• "People shouldn't judge me and assume that's how I am. I get in so many fights with guys who are like, 'In public, you are the sexiest sex symbol, but you're not sexual at all at home.' ... I'd rather watch a movie or
Lost,
or like, eat."
–
Paris Hilton,
debunking her promiscuous image, to
Seventeen
• "If you want to hate me, cool, hate me. You know why? Because all it's going to do is help me."
–
Kevin Federline,
to PEOPLE
• "I remember a lot of those plastic (costumes) with the masks that made your face sweat ... and hurt the back of your ears with that little elastic strip."
–
Scott Wolf,
on what he remembers of his childhood Halloween costumes, to PEOPLE.com
• "I just couldn't get over the idea that if it had been women, we wouldn't be speaking for years; you do not get over that stuff in two or three minutes. That takes years and years of therapy and counseling."
–
Grey's Anatomy
star
Katherine Heigl,
downplaying the
onset dustup
between costars Patrick Dempsey and Isaiah Washington, to Ellen DeGeneres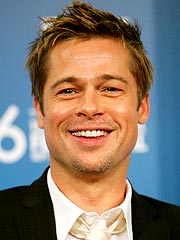 • "Cate (Blanchett) called it the Hungry Bum ... When your bum's so hungry it's trying to eat your pants."
–
Brad Pitt,
on
the wedgies he'd give himself
on the set of
Babel
to amuse the cast and crew, to
Entertainment Weekly
• "You bonehead."
–
David Letterman,
responding to guest Bill O'Reilly on whether he plans on being a contestant on
Dancing with the Stars
• "She is unlike any Kazakh woman I have ever seen. Pamela only had teeth that grow on inside of her mouth. And she have more hair on her head than on her back."
–
Borat,
on the attraction he has to Pamela Anderson, to CNN reporter Becky Anderson