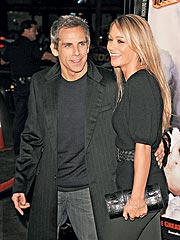 What's your idea of a romantic evening?
–
Jessica Kocken, Oakville, Ont.
Me, Christine, a six-pack and some Hi-Def Ultimate Fighting Pay-Per-View. Also, just being together somewhere and having dinner, maybe under the stars or something, and coming home and watching
24.
How has your life changed since having your second baby with your wife?
–
Gigi Blourette, Hoover, Ala.
It's really gone into full family gear. There is always someone to watch – especially since our son has just started walking! I can't imagine how you do it with three, four or more kids. It seems like there is a lot more craziness all the time. Definitely less sleep!
What was it like growing up with comics for parents?
–
Kim Emons, Calgary, Alta.
I thought it was fun that my folks would stay up late doing shows in nightclubs. It all seemed much more fun and innocent than show business really is, but it was definitely fun.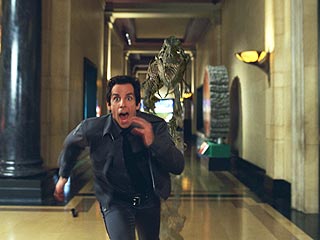 How does it feel to be so attractive?
–
Carley Henderson, Circle Pines, Minn.
It feels great. After
Armageddon
and
Pearl Harbor
, I really noticed that women were into me, but by the time
Daredevil
came out I got pretty used to it.