• "Who cares what Simon Cowell has to say?"
– Former
American Idol
contestant
Jennifer Hudson,
as she accepted the New York Critics Circle Award for best supporting actress in
Dreamgirls
• "All of us felt like we were
really
acting."
–
Beyoncé
, on the emotional scene she had with Hudson in
Dreamgirls,
to
Entertainment Weekly
• "Always, of course. We'll let you know when we get there."
–
Brad Pitt,
when asked by PEOPLE if he and Jolie had plans
for more children
• "Behind every decision I have made in my public life there always seems to be an apparent contradiction. I have come to terms with that, which is why I usually don't pay much attention to it."
–
Britney Spears,
in a
message to her fans
posted on her Web site, regarding the media's focus on her recent behavior
• "It's a circus ... but a big fun circus."
–
Randy Jackson,
on enjoying being reunited with his fellow
American Idol
judges for the new season (which starts Jan. 16), to
Entertainment Weekly
• "It was just (being) lazy. The truth is I just want it to be habit because I don't want to think about it."
–
Renée Zellweger,
on why she continued speaking in her British accent even while off the set during filming of the biopic
Miss Potter,
to Reuters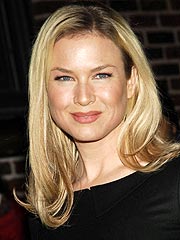 • "The 'F' word is 'fat.' It's not the real 'F' word."
–
Rosie O'Donnell,
explaining on The View
what the "F" word means in her house after relaying her 7-year-old son's reaction to Donald Trump calling his mom a "fat pig."
• "It is so warm today, right now I'm sweating like a guy who crossed Rosie O'Donnell."
–
David Letterman
• "When you're young and kissing, you don't know what you're doing. It's a lot of saliva and gum and lip-gloss, basically."
–
Rachel Bilson,
who still thinks kissing is "fun," to PEOPLE