•
Ashley Olsen,
running errands in West Hollywood. She tried on a gold belt at trendy store Maxfield and then made her way over to Hollywood, where she picked up her puppy at the dog-care center LA Dogworks. "She was so happy to be with her puppy. They looked so adorable together," an onlooker tells us. "She kissed her dog on the nose several times."
•
Britney Spears,
dancing with
new man Isaac Cohen
at the opening of new Hollywood restaurant-lounge Sideways. Though she also danced with pals, her focus was on Cohen as they leaned in to talk to one another. When they weren't on the dance floor, the singer – wearing a white tank top and miniskirt – held court in the private VIP area. The night before, Spears and pals had dinner at West Hollywood restaurant Il Sole, but she just watched them eat – and didn't have any food.
•
Snoop Dogg,
attending the opening of the Boyle Heights Technology Youth Center Music and Arts Program in East Los Angeles. Also on hand:
Frankie J, The Black Eyed Peas' Taboo
and
Apl.de.ap, Robert Downey Jr.
and
Daryl Hannah.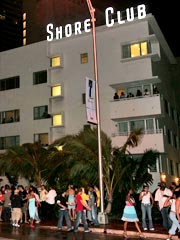 •
Cameron Diaz,
who
went public
with her breakup with
Justin Timberlake
on Thursday, heading out that night at a private dinner to celebrate Les Exclusifs de Chanel (a collection of exclusive fragrances) at Hollywood's Chateau Marmont Hotel. Diaz, wearing a short black-and-white Chanel dress, shared a chair and girl-talked with
Sienna Miller,
who hosted the bash. And
Lindsay Lohan
told us that she's feeling well after her
appendix surgery.
"I get the funniest questions like, 'Did you really get your appendix out?' People are so ridiculous. Whatever, it's no one's business but my own." Other high-wattage guests included
Rachel Bilson, Evangeline Lilly, Kate Bosworth
and
Dustin Hoffman.
•
Mischa Barton,
lounging on the couch near the deejay booth inside the VIP Red Room at Miami's Skybar at the Shore Club. The actress hung out with a group of model-types.
• By VANESSA DIAZ, JESSICA HERNDON, KIMBERLY LANSING, MICHELLE TAN and JON WARECH
See Thursdays's Caught in the Act! >