•
Kevin Federline,
hanging out with male pals at a VIP table at L.A. club Privilege. "Despite the bevy of beauties enveloping his table, Kevin made time to send a long text message," an observer tells us. On the table: Red Bull, orange juice and vodka.
•
Demi Moore, Ashton Kutcher
and
Nicole Richie,
celebrating at a belated birthday dinner for actress pal Sara Foster. Guests including
Rebecca Romijn
and
Kevin Connelly
feasted on filet mignon, penne pomodoro and three different kinds of cake from L.A. bakery Hansen's Cakes.
•
Pregnant
Keri Russell,
dining at Prana Cafe in L.A. The actress – who's expecting her first child with fiancé Shane Deary this summer – sipped on an iced tea and lunched on a blackened chicken wrap.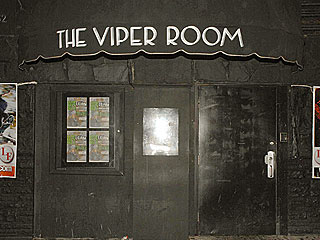 •
Heath Ledger,
rocking out at a performance by San Francisco indie band Foreign Born at West Hollywood's The Viper Room.
• By MARK DAGOSTINO, VANESSA DIAZ, KRISTEN MASCIA, BRENDA RODRIGUEZ and JEFFREY SLONIM
See Tuesday's Caught in the Act >