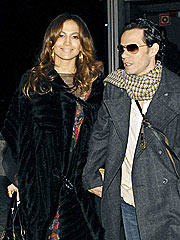 •
Jennifer Lopez
and
Marc Anthony,
heading out to a party for her movie
Bordertown
at the Bangaloo disco in Madrid – and then meeting up with pal
David Beckham
for a late dinner.
•
Jennifer Aniston,
keeping her
38th birthday celebration
going by having dinner with two female friends at Beverly Hills eatery Spago the night after her big day. On the table: asparagus soup and wild striped bass.
•
Vince Vaughn,
celebrating the wrap of his movie
Fred Claus
at Chicago's Enclave club. Vaughn – who celebrated Aniston's b-day at Courteney Cox's Beverly Hills home two nights later – chose to hang out at the main bar instead of being holed up in the VIP area. The jovial actor enjoyed shots of Grey Goose, requested several songs throughout the night (including tunes by '80s rockers Journey) and danced with several ladies on the dance floor.
•
Leonardo DiCaprio,
partying with pal
Lukas Haas
and other friends at West Hollywood bar Winston's. "Despite all the hot ladies swarming all over the club, Leo kept to his friends and their conversation," an onlooker tells us. The
Oscar nominee
and his posse also hung out at L.A's Hyde Lounge, where he imbibed in vodka and cranberry juice and smoked a cigarette on the patio with Haas. Also there:
Grammy winner
John Legend,
who stopped by DiCaprio's table to chat briefly.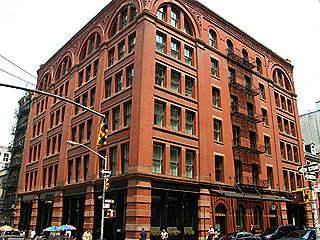 •
Mary-Kate
and
Ashley Olsen,
eating gummi bears and sipping on soy drinks on the main floor of New York City's Mercer Hotel.
• By CINDY DAMPIER and LESLEY MESSER
See Monday's Caught in the Act: Grammy Parties Edition! >