• "I scream a lot!"
–
Madonna,
on how she
handles stress,
to British
Elle
• "I'm quite happy to be thrown around, and hopefully my leg will stay on."
–
Heather Mills,
on the possibility that her prosthetic leg may come undone during
competition
on
Dancing with the Stars,
to TV's
Extra
• "I'd be devastated! He's my life partner! I'd probably have to get a sex change and try to woo him."
–
Sarah Silverman,
on how she would react if boyfriend Jimmy Kimmel revealed that he was gay, to the
Advocate
• "UGHH! I'm a stress case with a big belly!"
–
Tori Spelling,
chatting about the challenges of opening her new B&B with husband Dean McDermott while being eight months pregnant, on her
blog
• "Elisabeth, you are very young, and you are very wrong."
–
Rosie O'Donnell,
to cohost Hasselbeck during a heated debate on the issue of government access to citizens' private telephone conversations, on
The View
• "My theory is, why would you cry if one of your competitors is kicked off? Be delighted. They know the cameras are on. Trust me."
– A typically cynical
Simon Cowell,
on how
American Idol
contestants manipulate the viewing audience with
crocodile tears
during elimination shows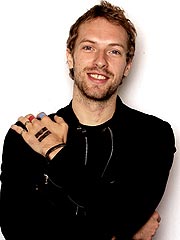 • "It's a little bit OCD. You want one pair to wear, and soon as it comes out of the box it's not perfect so you want another. I'm kind of like girls."
–
John Mayer,
on his sneaker fetish, to XM Satellite Radio
• "I can't tell you about it, but it's basically genius."
– Coldplay's
Chris Martin,
(half)-joking about his band's new song, to the Associated Press
• "I have friends like Stella McCartney or Madonna, and very often our children get together to play. Although usually we leave them in bed and stay to drink a glass of wine."
–
Gwyneth Paltrow,
on her grownup playdates with famous pals, to Spanish
Vogue