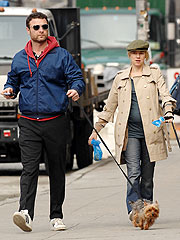 Humberto Carreno / startraks
•
Pregnant actress
Naomi Watts
and boyfriend
Liev Schreiber,
taking their dogs on a walk – and cleaning up after them, like responsible owners – in New York City.
•
Mary-Kate Olsen,
watching the crowd on the dance floor during a night out with two female friends at West Hollywood lounge Winston's. Olsen, who smoked cigarettes and sipped Red Bull during the evening, checked out the deejay as he spinned the 1970s songs "Life Is a Rock (But the Radio Rolled Me)" and "Magnet and Steel."
•
Grey's Anatomy
star
Sandra Oh,
shopping for housewares with a pregnant girlfriend at French bistro Café Midi in L.A. Meanwhile,
Dancing with the Stars
alum
George Hamilton
enjoyed lunch on the patio.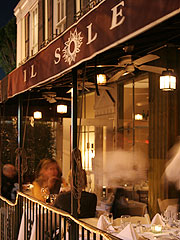 •
Halle Berry,
laughing over dinner with a female friend at West Hollywood eatery Il Sole. The actress dined on pan-seared salmon with lemon sauce.
•
Heroes
cast members
Hayden Panettiere, Ali Larter
and
Greg Grunberg,
crowding around a pool table at West Hollywood bar and restaurant Lola's. The costars – including
Jack Coleman
and
Santiago Cabrera
– cheered as Panettiere and Larter played around.
• By MARISA LAUDADIO
Tuesday's Caught in the Act! >