•
Cameron Diaz,
leaving Gym on Nemo Street in West Hollywood with her workout bag in hand. The actress is a frequent visitor to the fitness spot.
•
Sarah Jessica Parker,
helping launch UNICEF's Tap Project for World Water Day, an initiative inviting Big Apple diners to donate $1 for clean drinking water around the world, at an event cohosted by
Esquire
magazine at New York City's Hearst Tower. The actress, who's a UNICEF ambassador, told us that she's instilling her passion for volunteerism in her 4-year-old son, James Wilkie. "We weren't allowed out of the house with a pillowcase for trick-or-treating if we didn't have a box for UNICEF," Parker told us about growing up. "And my son has been doing the same thing now for two years and he loves it. It gives him a real sense of pride to be a part of something."
•
Mary-Kate Olsen,
dancing suggestively with a male friend at Teddy's at the Hollywood Roosevelt Hotel. When she and her companion sat at the table, he kissed her on the cheek. Also making the scene:
Paris Hilton,
who hung with
Brandon Davis,
and
Kelly Osbourne,
who hit the dance floor with a female friend.
•
Sean "Diddy" Combs,
stopping traffic on Paris's Champs-Elysees during a photo shoot. As the hip-hop magnate posed in front of his burgundy Maybach car, a crowd swarmed around him. "People were stopping cars to to see what was happening, and when they recognized Diddy, some even called his name," says an onlooker. Diddy later joined girlfriend Kim Porter inside the V.I.P. Room club to party with
tourmate Snoop Dogg
and their crews.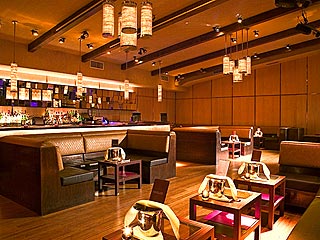 •
Wilmer Valderrama,
doing shots of Patrón tequila in the deejay booth with DJ Vice at Marquee in New York City. And in a scene out of
Groundhog Day,
the actor headed to new club Arena the following night to do – what else? – Patrón shots in the deejay booth with Vice again.
• By LESLEY MESSER, PETER MIKELBANK and KARA WARNER
Thursday's Caught in the Act >