•
Christina Aguilera,
doing choreographed moves with her backup dancers during an evening out at the Time Supper Club in tour stop Montreal. What really got the pop diva moving? When the deejay began spinning her song "Ain't No Other Man." Aguilera and her crew stayed into the wee hours of the morning, when the lights finally came up.
•
Justin Timberlake,
having dinner with
Jessica Biel
and a large group of pals at new Hollywood hot spot Parc after
hosting the Nickelodeon Kids' Choice Awards
. Later, when the restaurant-lounge revved into club mode, Biel (who was
spotted snowboarding
with the singer in January) left the restaurant-lounge while Timberlake clapped his hands to the music and shimmied from side to side as he stood atop his banquette.
•
Mario Lopez,
working out on a stationary bike at the Equinox gym in West Hollywood. Last season's
Dancing with the Stars runner-up
chatted with a pal as he pumped his legs. Meanwhile, on the other side of the gym, actress
Emmy Rossum
lifted free weights with a girlfriend.
•
Ashlee Simpson,
arriving hand-in-hand with a male companion at L.A.'s Hyde Lounge. The duo – who looked more platonic than romantic – settled into a table near the deejay booth with a group of friends, sipped champagne and got to their feet when a set of Madonna songs began playing. Also making the scene:
Robbie Williams,
who had a recent
stint in rehab,
and actress
Bai Ling.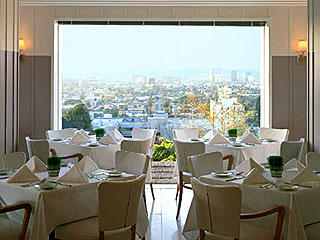 • Actress
Amy Smart,
celebrating her 31st birthday with a female friend at Asia de Cuba at L.A.'s Mondrian hotel. They feasted on spiced pork spare ribs and black bean-and-chickpea dumplings.
• By MARK DAGOSTINO, LISA INGRASSIA, MARISA LAUDADIO and LESLEY MESSER
Monday's Couples Watch >