•
Eva Mendes:
"I bought my mom a house last year so I'm good for the next few years. (But) I'll send her a nice card and take her to lunch."
•
Owen Wilson:
"I'll send her roses, as usual – then maybe I'll see if she can fly out to Los Angeles with my dad, and we could all take her out to dinner. That way she wouldn't have to cook."
•
Kevin Federline:
"I'm gonna have my mom come over, spend the day at the house with me and the kids – but she's got to cook dinner for us. I mean, I'll send her to the spa and everything, but then she has to come back and cook for us."
•
Jada Pinkett Smith:
"I'm going to take a long rest. I would like a great nap. That would be a great gift for me on Mother's Day. Everybody leave me alone and so I can get some sleep!"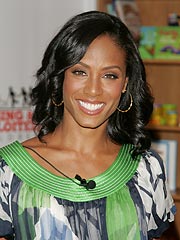 •
Meredith Vieira:
"The kids make me breakfast in bed and I just hang. ... They pretty much ask me in the morning what I want. Gabriel, the middle one, the 15-year-old, he's the best cook."
•
Paris Hilton:
"I got her a watch – a really nice watch, a Paris Hilton watch. I just started my [watch] line a couple months ago."
•
JC Chasez:
"I got my mom a Nintendo Wii system. I know that sounds so lame, but I bought one and I thought it was the coolest machine on earth. I was sitting in my house bowling and I thought, 'My mom's gotta have this.' I gave it to her early, I just couldn't keep it from her."
•
Kelly Osbourne:
"To absolutely spoil her and give her whatever she wants 'cause if I don't I'll get a slap"
•
Breckin Meyer:
"I can't tell you. She reads PEOPLE magazine."
• Reported By REAGAN ALEXANDER, PAUL CHI, JED DREBEN, VANESSA DIAZ, ANNE LANG and CHRISTINA TAPPER