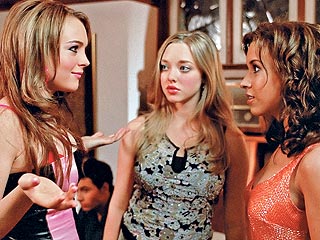 But after Lohan's failed attempt at rehab last winter, followed by months of public partying, the question remains: Was anyone really taking care of Lindsay? In early April a witness at an L.A. club watched Lohan try to pry open a bottle of Grey Goose vodka with her teeth and later be helped into the bathroom by several friends. "They were saying, 'It's okay, Linds,' " says an observer. Those close to Lohan say that earlier attempts to change her behavior have failed. "Everyone has tried to step in," says a good friend. "You can't make someone get help unless they want to." Even her estranged dad, Michael, a recovering alcoholic who plans to open a faith-based rehab program with actor Stephen Baldwin, says, "I've been where Lindsay is to a certain extent. But before anyone can be helped, they have to admit the truth." Back in December, Lohan claimed to have turned a corner thanks to Alcoholics Anonymous. "I haven't had a drink in seven days – I'm not even legal to, so why would I?" she told PEOPLE at the time. "I feel better not drinking."
But another friend says that when Lohan entered the ultra-cushy Wonderland rehab facility in January – which she left to shop, eat out and work on her upcoming film
I Know Who Killed Me
– she hardly seemed serious. "Her actions suggested that it was a joke," says a pal. "After that, a lot of her friends just kind of took it like, if she doesn't care, why should we?"