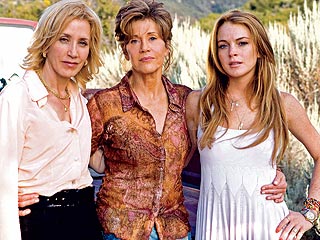 This time friends say her commitment to getting better could prove more enduring. "The police intervening is a wake-up call," says one. (Lohan's arraignment for the DUI charge is tentatively set for Aug. 24; as of press time, no drug charges had been filed.) "This could be the best thing for her. I think she'll have to do a real rehab this time, and not just a Hollywood rehab."
Those who know Lohan also say that any threat to her career will prompt her to take serious action. "She cares about her craft and about her career," says a source. "She wants to be a Jodie Foster, so when she does things that are affecting her progress, that makes her upset." Although the shooting schedule for her next film
Poor Things
(with Shirley MacLaine) may now be in doubt, those closest to her simply hope she focuses on her own well-being. "She's been working her whole life," says a pal, "and I think we have to give her a big break and get her some real help this time."
• By Michelle Tauber. Reported by Jennifer Garcia, Marisa Laudadio, Mary Margaret, Champ Clark and Jessica Herndon in Los Angeles and Mark Dagostino, Diane Herbst, Tiffany McGee, Lesley Messer and Jeffrey Slonim in New York City