Singing Bee
What:
Joey Fatone
hosts this karaoke-themed game show, in which contestants have to correctly guess the lyrics of hit songs while singing them.
When:
July 10; 9:30 p.m. ET on NBC
Highlights:
His stint on
Dancing With the Stars
has made this former 'N Syncer a reality TV superstar. But it's his boy band chops that must have sealed the hosting deal – perhaps he'll help them out when they forget the words to "Bye, Bye Bye."
Spielberg on Spielberg
What:
The director sits down for this documentary, giving personal stories from his esteemed film career.
When:
July 9; 8 p.m. ET on TCM
Highlights:
Sure, he may have directed classics like
Raiders of the Lost Ark
and
Jaws
– but it turns out that Spielberg always wanted to direct a James Bond flick. (And he missed out on
two
chances.)
Heart Full of Soul
What:
American Idol
season 5 victor
Taylor Hicks
releases his memoir.
When:
in stores July 10
Highlights:
While Hicks documents his road to stardom, he's also clearly thinking about the future. He offered us a sneak peek, telling PEOPLE's Rennie Dyball about his goals to "have a great family, to be able to support them and to keep growing as an artist."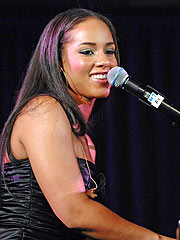 Live Earth
What:
Alicia Keys, John Mayer
Madonna
,
Kanye West
and more perform in the multi-continent concert (founded by
Al Gore
) to raise awareness about global warming.
When:
July 7; 8 p.m. ET on NBC (3 hours of highlights) or July 8; 2 a.m. ET on Bravo (a live, 18-hour broadcast)
Highlights:
With such a star-studded lineup, it's hard to pick just one highlight. Expect musical sparks, though, as Madonna unveils "Hey You," her new single – written especially for the event – and Keys debuts material from her upcoming album.