The Walk
What:
Isaac, Taylor
and
Zac Hanson
release their sixth album.
When:
In stores July 24
Highlights:
Ten years after their debut album
Middle of Nowhere,
the "MMMBop" fellows are now grown men with families. (
See People.com's video
of the guys with their wives and babies.) But they clearly still love to rock, putting out this disc, which is their first independent release on their label 3CG Records.
CMA Music Festival: Country's Night to Rock
What:
LeAnn Rimes,
Carrie Underwood
and
Rascal Flatts
lead the performing pack in this Nashville special.
When:
July 23, 9 p.m. ET on ABC
Highlights:
Four days of sizzling performances are distilled into one packed two-hour special. But there's more than music to latch onto: Cameras follow some artists documentary-style as they meet up with their biggest fans and make memories.
Damages
What:
Glenn Close
leads the legal pack on her new cable drama.
When:
July 24, 10 p.m. ET on FX
Highlights:
Close plays Patty Hewes, a powerful but morally ambiguous attorney, and early buzz is good. The show also stars Aussie actress
Rose Byrne.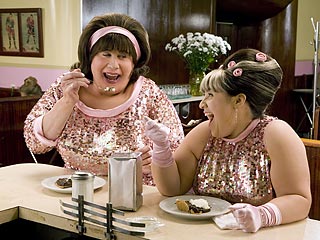 David James / New Line Cinema
Hairspray
What:
John Travolta, Queen Latifah
and
Zac Efron
shine in the film adaptation of the popular Broadway show
When:
In theaters July 20
Highlights:
Apart from Travolta (who plays mama Edna Turnblad) donning a sequined dress, PEOPLE's critic Leah Rozen writes: "Watching this, the heart swells, and you remember why Broadway was once Hollywood's favorite street."