Former
Punky Brewster
star Soleil Moon Frye, who is
four months pregnant
with her second child, opened an eco-friendly children's boutique, The Little Seed, in Los Angeles on Monday.
"It's an opportunity to make the planet a little greener," Frye, 31, tells PEOPLE. "I haven't slept at all these last few months. It's probably a combination of pregnancy and opening this store. It's so exciting."
The boutique, located in the hip enclave of Larchmont Village, carries green products, including sustainable furniture from Kalon Studios, organic toys from Zid Zid and non-toxic crayons and paints from Stockmeyer.
"I had such a hard time finding great organic and non-toxic items for my daughter," says Frye. "I wanted to create a place where parents can come and find products that are safe for their children, as well as good for the planet."
Her daughter's favorite item? "Poet loves to paint and draw," says Frye about her two-year-old daughter with husband Jason Goldberg, 36. "As soon as she comes to the store, she grabs the crayons and starts a new art project."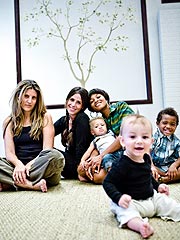 The actress, who founded the store with Paige Tolmach and Beth Birkett, reveals her second pregnancy hasn't been easy. "The first trimester was rough," she says. "I don't know why you call it morning sickness, because I was sick all day and night!" Still, she adds: "I'm finally feeling good."
Frye says her daughter Poet is already bonding with the baby, due in the spring. "She talks to the belly all the time and tells the baby she loves it."
Frye and Goldberg have decided not to find out the gender of their child, but they've already started talking about names. "Poet is such a unique name," she says about her daughter, whose full name is Poet Sienna Rose Goldberg. "And we have a family of crazy, wonderful names so we have a lot to live up to."