Royal Trick or Treat?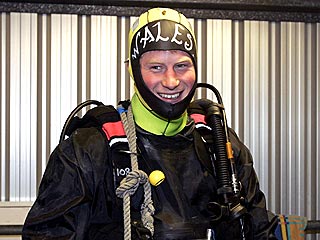 Goff/INF
10/31/2007 AT 03:00 PM EDT
Is that Prince Harry getting into the spirit of Halloween? Not quite. It's not his elaborate costume – but good guess. The royal, suited up in full diving gear, prepares to take the plunge during a visit with the Royal Navy in Portsmouth, England, Wednesday. Already named a Commodore-in-Chief of small ships and diving, the prince took part in a fleet dive at Horsea Island in order to strengthen ties between the royal family and the navy.