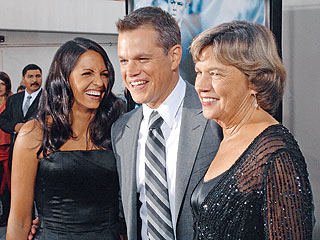 First off, I must say I was floored when I heard you guys voted me the Sexiest Man Alive for 2007. I guess all the campaigning finally paid off. Ditching Clooney as a campaign manager and going with Brad for the final push was an emotional decision, but I knew it was going to be tight and the youth vote was going to make or break me. So, thanks for making my political calculus look so sound.
Unfortunately, after all those years out on the trail, the meet and greets, the fund-raisers, the stump speeches, I've finally come to terms with the fact that this is a mantle I wasn't meant to hold. The main problem for me in accepting an award like this is that when I do interviews they are to promote a project I'm involved with. So if the questions get too personal, I can always say, "Sorry, I'll pass on that one, I'd rather talk about
Bourne 18: Jason Meets Freddy,
" or whatever.
This interview would be to promote, well, me. And as shameless a self-promoter as I am, invariably the questions will turn toward things like fatherhood, and although this is my favorite topic in private (in fact, I rarely shut up about it), it would mean some extra unwanted attention on my little ones. I'm really trying to give them as little of the celebrity stuff as I can.