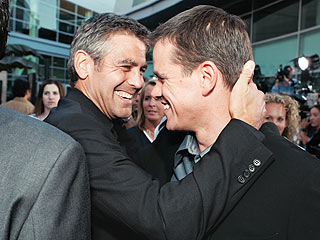 Eric Charbonneau / Berliner Studio / BEImages
So ultimately, I think you wouldn't get as good an issue as you might with someone else. I mean, who the hell wants to read an exposé about some guarded actor who didn't get the memo and keeps refusing to answer really basic questions?
The point is, if you agree to participate in something like this then you have to have some fun with it and I just don't think I'd be much fun.
Don't get me wrong, though. I was really shocked and happy (Lucy said I actually blushed) when I heard the news. So I can't thank you enough for that.
You gave an aging suburban dad the ego boost of a lifetime. My 9-year-old step­daughter now thinks I'm cool – well, cooler – and although the rest of the world will remain in the dark about this, my wife now knows she's married to almost the sexiest guy alive. And that fact alone may get me out of doing the dishes once in a while . . .
See you down the road,
MATTY