Avril Lavigne apparently is as affected as much as anybody by the downturn in the housing market.
After two deals fell through, reports
Forbes.com
, the rocker, 23, has marked down the price for her Beverly Hills mansion, to $5.8 million.
The original price tag a year ago was $6.9 million.
The home is inside a gated community at the top of Mulholland in the Hollywood Hills, with a pool and tennis court on the grounds.
–
Stephen M. Silverman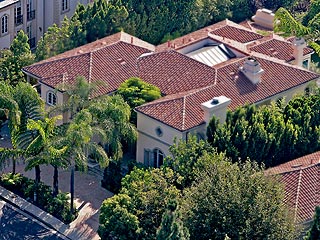 Oliver Hadlow-Martin / Splash News Online