At its best,
Ashlee Simpson
's much-hyped new album
Bittersweet World
– released Tuesday – is "catchy" and "sweet" to the critics' ears. PEOPLE's Chuck Arnold, labeling it this week's critic's choice, calls it "shockingly good" and gives it three-and-a-half stars out of four.
But most reviews of Simpson's third album are mixed. The Waco native, 23, earns a fair share of Texas-sized praise from the
Houston Chronicle
, which awarded
Bittersweet World
three stars out of four. Calling the work "sweet," the reviewer says the album "plays like the solo record Gwen Stefani has been trying to make for years."
Another paper in the Lone Star State, the
Dallas Morning News
, finds Simpson "more listenable than ever," but the album "seductively inauthentic."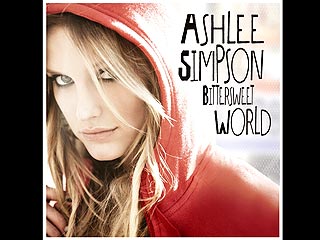 Equally mixed is the reaction of
USA Today
, which, in its two-star (out of four) review, says Simpson "channels Debbie Harry,
Madonna
and Toni Basil about as well as any girl who could afford the help."
Then again, suggests New York's
Daily News
, bestowing three stars (out of five) on the release, "You won't be able to get a song like 'Outta My Head outta yours" – while
The New York Times
sums up
Bittersweet World
by observing, "It couldn't be more calculated, but that doesn't prevent it from being catchy, too."
Like this story? Click on the Yahoo Buzz! button below to Buzz it up!