Jessica Alba
shows off her body-after-baby in the 2009 Campari calendar, and PEOPLE has a sneak peek of the pictures that the actress says allowed her "play out this sort of bombshell."
"I'm usually walking around in comfy clothes, with a baby on my arm," says Alba, 27, who
welcomed daughter
Honor Marie Warren in June, "and it's nice to dress things up and feel sophisticated, sexy, and surrounded by so much beauty."
Campari is printing only 9,999 copies of the calendar featuring photos of Alba in swimsuits, high heels and evening wear. The calendar will be distributed at the end of the year. –
Mike Fleeman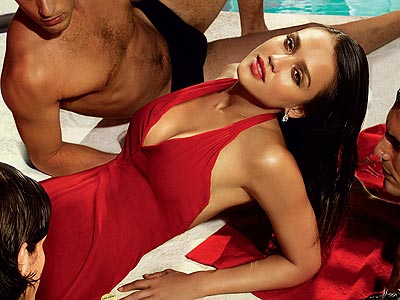 Click on the page numbers below for more Jessica Alba calendar photosRELATED GALLERY:
•
Best of 2008: Who has the best body after baby? Vote!
RELATED ARTICLE:
•
Get the dish on how Jessica dropped the baby weight!