The body of a child found in the woods in Florida may have been positively identified as missing toddler Caylee Anthony, but authorities say the skeletal remains won't offer many clues about what happened to her.
On Friday,
authorities confirmed
that the remains were found by a utility worker last week – less than a half a mile away from the house where Caylee lived – belonged to the child.
Yet there was only one clue about Caylee's death: her bones didn't suffer trauma, said Orange County medical examiner Dr. Jan Garavaglia, the Associated Press reports.
"Bottom line is, folks, no child should have to go through this," said Orange County Sheriff Kevin Beary.
Mom Casey Anthony, 22, has been charged with murder in the case, but legal experts say that an undetermined cause of death will make it more difficult to prosecute her. Her trial is due to start in March.
In addition, Anthony's defense team can suggest that labeling Caylee's death a homicide is only speculation, A. Russell Smith, a Jacksonville attorney suggested to the A.P.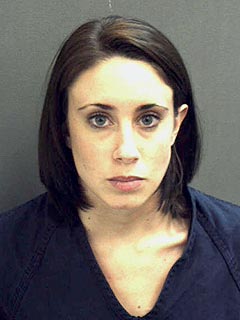 Orange County Sheriff's Office
"Juries are particularly conscientious in homicide cases because the penalties are so severe," Smith said. "So, to the extent that there are gaps in critical evidence, it makes the prosecutor's job much more difficult."
On Saturday, investigators said they have gathered additional evidence during a new search of the home of Casey Anthony. Over the previous several days, authorities had analyzed Caylee's remains.
Some pieces, including some bones as small as pebbles, are still undergoing testing.
Garavaglia said authorities determined Caylee was killed after DNA tests and based on "circumstantial evidence." She said it did not appear to be an accidental death, and didn't expect more tests to reveal a specific cause, adding: "I wouldn't have issued the report if I wasn't sure."
RELATED GALLERY:
•
Casey Anthony charged with Caylee's murder