John Travolta and Kelly Preston are holding a private memorial service for their 16-year-old son, Jett, who
died on Jan. 2
.
The funeral will be held in the gated community in Ocala, Fla., where the Travolta family lives in an $8 million home, the Associated Press reports.
Travolta, 54, and Preston, 46, have
spoken out
only once since the death of their son, saying, "Jett was the most wonderful son that two parents could ever ask for and lit up the lives of everyone he encountered. We are heartbroken that our time with him was so brief."
A source close the family says the autopsy performed on Jett in the Bahamas where he passed away revealed that his death was caused by a "seizure disorder." No official results have been disclosed. The teen had a history of seizures.
Travolta, Preston and their 8-year-old Ella Bleu
returned to Florida
on Monday with Jett's ashes.
Those close to the family say Travolta and Preston will
stay strong
for their daughter's sake – but the tight knit family must get through the tremendous grief first.
"John and Jett had a very strong relationship," Travolta family friend Mike McDermott tells PEOPLE. "Words cannot explain how close they were. This will take a lot of time. His life will never be the same again."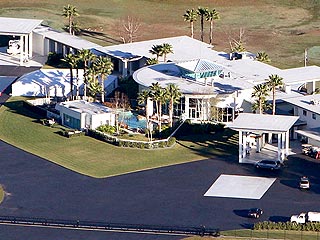 SDFL / Splash News Online
RELATED GALLERIES:
•
1994: John says 'I can't imagine what life would be like without Jett'
•
Jett Travolta's Loving Family Album