The media circus surrounding Bruce Springsteen and Ann Kelly – the New Jersey woman accused of
having an affair
with him – doesn't look to be leaving town anytime soon.
Kelly asked to have her divorce records sealed in New Jersey's Ocean County court to protect her children and herself from the intense media scrutiny – a request that a judge denied Tuesday.
Though her lawyer, Noel Tonneman, told the judge, "There are going to be some very, very private details disclosed" in the records, Superior Court Judge Patricia B. Roe countered: "Family Court is not unique in overseeing cases that involve tremendous embarrassment. Openness is the norm, not the exception."
In a statement released Wednesday afternoon, Tonneman said, "My client is disappointed with the ruling, but she was prepared for it.  She made the request of the court in an effort to protect the children from further embarrassment and turmoil.  My client cannot understand why the children's father actively opposed this. Perhaps if he had joined in the request, the result would have been different."
New Jersey businessman Arthur Kelly filed a divorce complain last month claiming that his wife Ann committed adultery with Springsteen "at various times and places too numerous to mention."
Ann Kelly vehemently denied any affair to PEOPLE through her lawyer. "They attend the same gym," Tonneman says of Kelly and the rocker. "That's it." In the past, Springsteen
has also denied
the claim.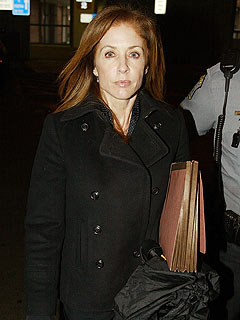 Christopher Sadowski / Splash News Online
Next up in the case? Ann Kelly's lawyer has until May 1 to counter file for her client. The estranged couple have two daughters, ages 10 and 13, and Arthur is seeking custody and child support in the split.