In real life she's lucky in love with boyfriend Blake Shelton, but Miranda Lambert still has a few two-timing tunes left in her.
"It's one of your classic cheatin' songs," the country star tells PEOPLE.com of her new single, "White Liar," which she wrote with pal Natalie Hemby. "But we thought it would be a cool twist to say, 'I've been lying too.' "
The tune, which Lambert describes as "one of the most country songs I've written in a while – old-school and blue-grassy," is off her third CD,
Revolution
, which will be released Sept. 29. It's an album that also reveals a softer side to the "Gunpowder and Lead" singer.
Lambert, who is nominated for a Country Music Award for female vocalist, co-wrote three songs on the album with Shelton and admits that her happiness with him was infectious.
"I'm happy and have a really great relationship so I just figured why not talk about it?" she says. "Blake definitely had a lot of influence on this album."
But don't expect a permanent musical pairing. "We're so different so doing a whole album together wouldn't be good for our relationship," she says. "We'd end up killing each other."
Besides, she adds, a girl can only sing so many love songs. "I've got to stick with what I know too, which is revenge!"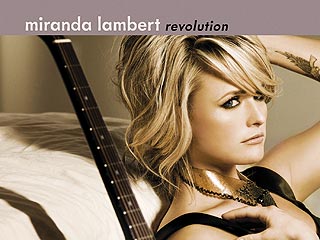 Video courtesy of Sony Music