Sometimes anger can produce something beautiful.
Take two-time Grammy Award winner Adele's brand new single, "Rolling in the Deep," which was written quickly
and
in the heat of the moment.
"I was so angry that I finished "Rolling in the Deep" in about an hour," the British singer, 22, tells PEOPLE of the witty revenge tune featured on her sophomore album,
21
, due out Feb. 22, 2011.
Recorded with producer Paul Epworth, the track will also feature a music video featuring strong images of a female warrior performing a contemporary dance. Says Adele: "It looks like an Annie Leibovitz shoot." (Listen to the tune above and see unofficial clips of Adele in the studio as she recorded the song.)
As for the themes of her new album, Adele explains, "I've grown up. I can deal with rejection better and I'm not as serious in my normal life as I was in my music."
Musically, she's taking cues from influences like Wanda Jackson and Lady Antebellum. "I find that stuff spicy and dirty," Adele says of her expanding tastes. (She also took up cooking and antique shopping in between albums.)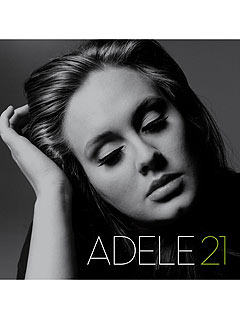 21
also found the singer teaming with famed producer Rick Rubin, One Republic's Ryan Tedder and "Chasing Pavements" co-writer and producer Francis 'Eg' White.
"We were kind of expecting to come up with another 'Chasing Pavements,' " says Adele of another track on the album, "but we ended up with this beautiful gospel piano tune, and it's lovely."