Harriet Whitaker, 8, thought an ostrich might have come through her family's chicken run when she saw a giant egg near one of her chickens.
But the egg – 8 inches in diameter and weighing 6.6 ounces – was actually the product of Popples, Whitaker's 2-year-old Rhode Island red.
"I've never seen an egg that size before," Whitaker told London's
Daily Mail
. "We have had bobbly ones and long ones but never anything like this."
Popples, despite having performed a rather astonishing feat, seems to be doing fine. "Popples seems okay," said mom Teresa Whitaker, "and has been clucking as normal since."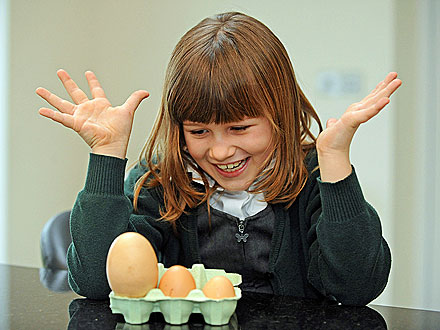 Solent News & Photo Agency