Add
Oprah Winfrey
to the list of high-profile people who want justice for
slain 17-year-old
Trayvon Martin.
Following in
the footsteps of
President Barack Obama, Winfrey, 58, tells
Extra
, "It is a tragedy and it is a shame that we're sitting here 33 days later and there hasn't been an arrest, or questioning of what actually happened."
Martin was walking home from a 7-Eleven on Feb. 26 when George Zimmerman, a Sanford, Fla., neighborhood watch captain, allegedly shot him dead.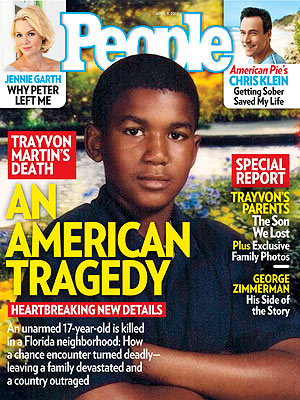 If Winfrey could sit down right now with anyone, she says Zimmerman is at the "top, top" of her list.
"I would love to talk to him," she adds.
Regardless of what happens in the case of Martin, Winfrey commends the nation on coming together to raise awareness about the tragedy.
"I saw some people on Twitter saying nothing has changed, [and] the same thing's going on," she explains. "Lots has changed and you know why? Because black people, white people, brown people, yellow people all over this country and all over the world are saying the same thing … It's a tragedy and it's a shame and justice needs to be served."
For more on the Trayvon Martin shooting, including never-before-seen photos and an exclusive interview with his family, pick up PEOPLE magazine, on newsstands Friday