A dress code at the
Grammy Awards
seems as likely to be enforced as a profanity ban for Quentin Tarantino movies. Still, the stars were
ordered to cover up
this year.
So, did they?
Jennifer Lopez
and Kelly Rowland may have crossed a line with their outfits –
Lopez in an Anthony Vaccarello dress
with a high thigh slit, and Rowland in a Georges Chakra outfit that showed lots of skin.
"I feel fantastic," Lopez tells PEOPLE of the thigh-baring gown that one-ups
Angelina Jolie
's
famous gam-baring dress
.
Other singers, like
Katy Perry
, seemed to technically follow the rules while leaving little to the imagination.
Perry's dress – which she said was "inspired by Priscilla Presley in the '70s" – was a skin-tight mint-green number that showed off plenty of cleavage, though not the banned "bare sides or under curvature of the breasts" mentioned in the CBS email.
Likewise, Kathy Griffin said she decided to bring the "inside boob" tonight instead of the banned "side boob."
The dress code was on everyone's mind, for better or worse, with
Nicole Kidman
telling PEOPLE of her Vera Wang dress: "I put it on and it felt great. I had to get it lined so it wasn't see-through. Those are the rules!"
Miranda Lambert
, in a classy Cavalli dress, joked of the dress code: "I'm country. I wasn't exactly going to be having my cheeks hanging out."
Not everyone was opposed to the idea of a dress code. As host LL Cool J told ET Canada: "The hottest clubs in the world have dress codes."
Of course, the night is still young ...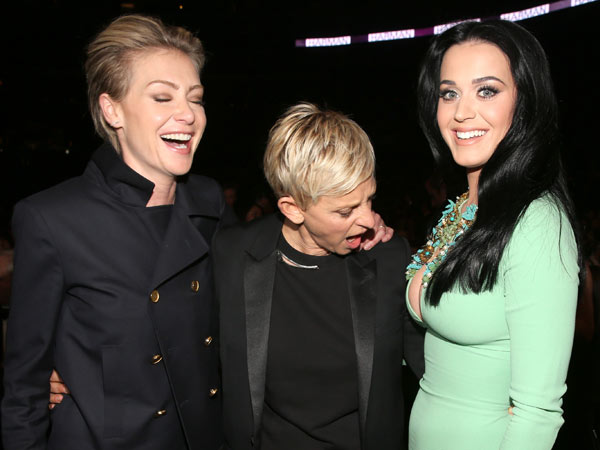 • Reporting by MARISA LAUDADIO