For proof that
Angelina Jolie
's revelation about
her double mastectomy
is already giving other women strength, look no further than CNN's Zoraida Sambolin.
The morning-news anchor on Tuesday
revealed her own struggle
with breast cancer, and her plans for a double mastectomy later this month, after seeing Jolie's brave piece in
The New York Times
.
"This inspired me to talk," Sambolin, 47, told PEOPLE shortly after making her revelation on the air during CNN's coverage of Jolie's announcement. "When we went into the story, it felt right to share it."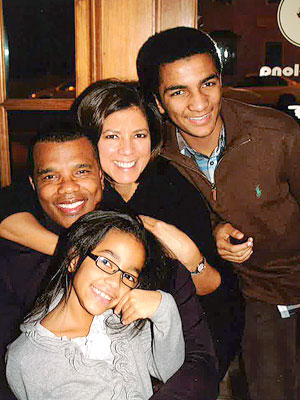 Courtesy Zoraida Sambolin
Sambolin says she was diagnosed about three weeks ago. After finding signs of cancer in both breasts, she decided on a double mastectomy as the best course of treatment.
"I have two beautiful kids," she said. "I want to live for them. You would cut off any appendage to see them grow up."
Sambolin says she's grateful to Jolie for giving her a way to open up to viewers about her upcoming leave of absence. "I didn't want anyone feeling sorry for me," she says. "I didn't want to be emotional wreck on air. I tried to figure out the best way. Then when I saw this, I thought, 'Wow, okay.' "
•
Reporting by CHARLOTTE TRIGGS