With her
recent Maxim spread
as evidence,
Ashley Tisdale
knows how to pull off a sexy photo shoot.
Luckily, the former
High School Musical
star – who stripped down completely for
Allure
back in May 2011 – is totally at ease baring her body.
"When I get in front of the camera, I'm always pretty comfortable, so I never freak out," Tisdale recently told PEOPLE from New York, where she was promoting new
Cracker Jack'D
snacks. "I just want to have fun. I'm just someone who is like, you've got to go for it."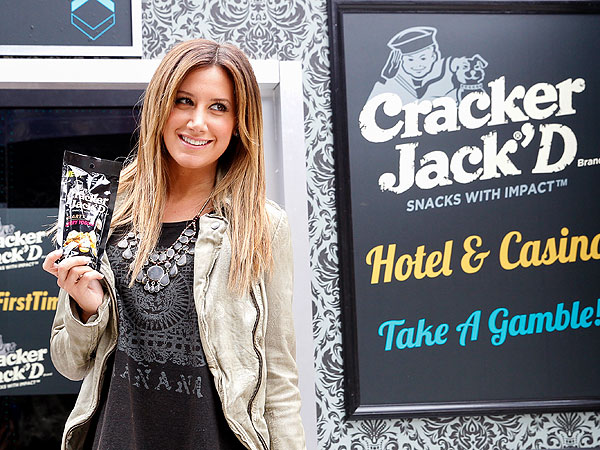 Mark Von Holden / Invision for Frito Lay / AP
But the star doesn't necessarily see herself as a sex symbol.
"It's really sweet that people think that," she says. "I definitely feel like – I'm 27 years old, so for me, my audience has grown with me since
High School Musical
. I feel like it's definitely time to step out of my comfort zone, I guess."
Of the shoot, during which the
Scary Movie V
actress was
ill and freezing
, Tisdale says, "My mom was actually there on set and she said it was great. What I like about it is it represents who I am. For me, I'm a real big beach person, and I wasn't in lingerie like they usually do. I was in a bathing suit, so I felt like it represented me really well."