America's space-age astronauts won fame and adulation for their death-defying journeys, but their wives had hard jobs too: raising the kids alone while the men spent months in training, looking picture-perfect for the cameras that were suddenly everywhere, and worrying that their husbands might not come back alive.
"Behind every great man there's a strong woman, waiting at home – or back on earth," says Lily Koppel, who interviewed many of the spouses for her new book
The Astronauts' Wives
, featured in this week's issue of PEOPLE.
Nearly forty-four years after the Apollo moon landing, "They felt it was time for their story to be told."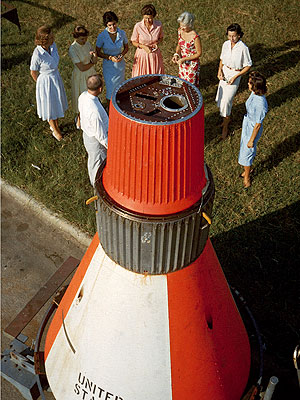 Ralph Morse / Time & Life Pictures / Getty