After wading through the filler of pre-taped packages on crashed
Bachelor
Nation viewing parties and former
Bachelorettes
giving
Desiree Hartsock
advice on how to handle the reunion through roleplaying, viewers were finally treated to the meat of the
Men Tell All
special. But per usual the end-of-season confront-fest for ABC's behemoth dating competition can only pack so much drama from a six-hour taping into a two-hour time slot.
Here's what you didn't get to see on television:
• Host Chris Harrison had taken the stage to deliver his opening monologue, but was stopped before he could get out his first "most dramatic" comment as the floor was not shining bright like a Neil Lane diamond. A production assistant was tasked with the cleanup. Harrison, feeling punchy, joked: "We're a big network show and we're waiting for one guy with a Swiffer."
• While doing his cut-to-commercial tease about bad boys, he was halted once again. This time creator/executive producer Mike Fleiss was not happy with the amount of reaction he was getting from the live studio audience. He bellowed over the loudspeaker, "I know you all love the bad boys. I've made a living off of it. So I know you are excited. Don't hold back. Go crazy!"
• Dan claimed he was introduced to Ben's baby mama in Vegas and she shared an alleged collection of complaints about his parenting, his cheating, custody battles and so on. Ben confirmed that the meet-and-greet happened to PEOPLE exclusively backstage.
"But what transpired is not what he said. My relationship with my son's mom is very strong. She texted me the night she met Dan. But she is going to be crushed when I tell her what got said tonight that he attributed to her because she would never have said those things because they aren't true and she's an honest person. There was never any infidelity in our relationship. He threw words into her mouth to hurt me and she's not there to defend herself. It's going to crush her but as soon as I get my phone back, I have to call her and warn her."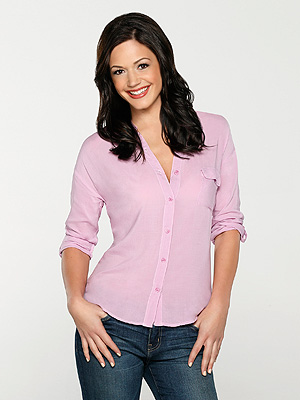 • During Des's segment in the hot seat, Harrison flubbed his outro. Because this season's finale plays out unlike any installment before it and they are trying hard to maintain the mystery and because they shot the special a week earlier in the process than usual, he could not say his traditional remarks. As he conferred with production via headset, Des got the audience in the round and even some of the suitors to do a few rounds of "the wave."
• Speaking of the mystery ending, the rejected were polled on who they thought would be, if there is one, the last man standing. Votes were very mixed. Mikey thought the "connection and mutual feelings were best" with Chris but most guys' money is on Brooks. "Brooks got the first date and from even then you could see how she acted around him." Juan Pablo, however, thought Brooks was no longer in the lead and that Drew "seemed too forced." James put it even less kindly, "I'm biased after things happened, but he doesn't represent the full package man. I don't respect him anymore. I was hoping it was Zak."
• Pretty sure Zak was too. In fact, he painted a fairly grim portrait of his post-show recovery. Edited out were his admissions that he still loved this "incredible individual that I just want to be close too," that he had been ready to marry her, that he figured the ring scared her off, that watching the show hurt because he was blind to how enamored she was with other guys and that he hadn't even returned home to San Antonio yet. "I've used my family as a crutch and stayed with them, but I can only avoid it for so long."
The good news though was that the show helped him "climb a little farther out of the dark place. Tonight, after what she explained about my smile being a mask and after being able to play my song and get the emotions out, I got closure," he said. "I have full confidence that I can move on now and my number one priority is finding this exceptional person I'm looking for. I've spent too many years putting that on the back burner. Things are going to change when I go home."
• Speaking of returning to real life, James answered our biggest burning question about whether he and Mikey have made good on their plans to cruise the Midwestern waterways with tall blondes. "Not yet. But Mikey is a friend for life. He's a great guy, hardworking and a family man, and now that this is over we will hang out. But I have not been on the infamous boat. I still don't understand what all the drama was about. We were just venting to each other. And where did that blonde thing even come from? Not that hair color matters, but I'm Latin and I lean toward brunettes anyway so I would not have said the blonde thing anyway."
  • Juan Pablo, easily the recipient of the loudest cheers all night long, came face to face with his crafty admirers when they were pulled from their seats for a segment on pronouncing his name correctly. He was so impressed that they made their t-shirts and rewarded them all with a kiss on the cheek. He even had Harrison smitten by night's end. After Juan Pablo re-tucked the mic wire behind his tie, Harrison joked, "Did you just feel me up? I will never wash this shirt again."
• They didn't incorporate Des's choice words about Brian, the "disgusting" guy with a girlfriend who turned down their offer to appear on the episode. She also had an opinion about the rumor that the stunned and shunned single mom had taken him back: "If she could go back to him after what he did to her and her son then they deserve each other." After the show, she added, "I'm fine with him not showing up. I didn't really have anything more to say. I've already wasted enough time on him. If anything, I want my wasted time back."