In our most shameless fantasies, we're playing Spin the Bottle with the hottest pairs of lips in Hollywood.
This will never actually happen, but we're okay with it because we kind of already know who's a good kisser – at least on camera.
See which costars kiss and tell, from
Josh Hutcherson's
game-changing smooch to
Kirsten Dunst's
less-sexy encounter with
Brad Pitt
.
Josh Hutcherson
On smooching:
Jennifer Lawrence
There's just something so romantic about fighting to the death, are we right? "She's a great kisser – so, yup, the bar is high," Hutcherson
revealed to Cosmopolitan
of his
The Hunger Games
ally, whom he first puckered up to during the saga's first installment in 2012.
Mila Kunis
On smooching:
Ashton Kutcher
If your first kiss was awkward or, you know, behind your school's gymnasium, try not to be
too
jealous of
Kunis
, who was introduced to the art of lip-locking in 1998 by none other than her
current boyfriend
, Kutcher. At the time, however, he was just her
That '70s Show
costar. "I was like, 'Oh, he's so cute – it's the Calvin Klein model!" the actress
told PEOPLE in 2001
. "Then I was like, 'I have to kiss him?' I was so nervous and uncomfortable. I had the biggest crush on him."
Emma Stone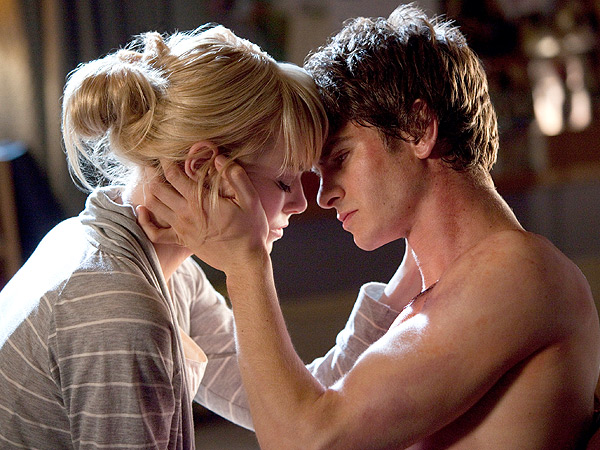 On smooching:
Andrew Garfield
It's really hard being
Emma Stone
because you
have
to kiss guys like Andrew Garfield and
Ryan Gosling
, and then
everyone
wants to talk about it. Stone, who actually
gets to smooch
her
The Amazing Spider-Man
on-and-off screen love interest all the time, had the honor of comparing those makeout sessions to her
Crazy, Stupid, Love
kissing partner, Gosling, on
The Ellen DeGeneres Show
. "Apples and oranges, you know,"
she told
DeGeneres
in April 2012. "I love all fruit."
Kristen Stewart
On smooching:
Dakota Fanning
For the
Twilight
alum
, sharing some on-screen P.D.A. in 2010's
The Runaways
, well, rocked. "It was cool. I didn't mind it," Stewart, who played the Joan Jett to Fanning's Cherie Currie,
said while promoting the film
. "The way that it happens in the script is so just a sort of moment in time and fun and natural and sort of impulsive."
Kirsten Dunst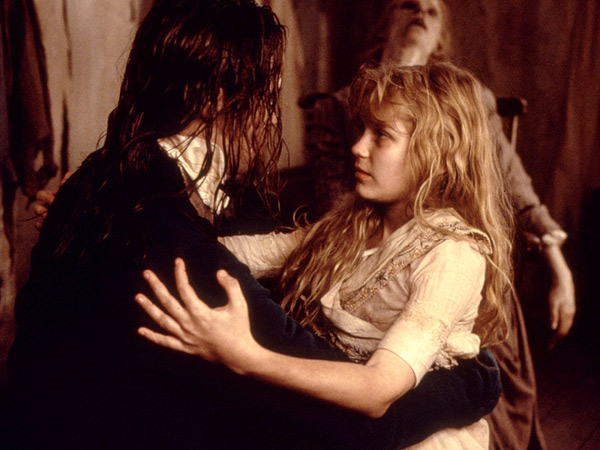 On smooching:
Brad Pitt
You might want to sit down for this one: According to Dunst, kissing Pitt in 1994's
Interview with the Vampire
totally sucked. (Yes, we're talking about The Brad Pitt, who was named PEOPLE's Sexiest Man Alive not once,
but twice
.)
However, Dunst's assessment had more to do with their age gap (she was just 11 when they filmed) than his kissing prowess. "Everyone at the time was like, 'You're so lucky you kissed Brad Pitt,' but I thought it was disgusting," she
told Bullett magazine
in March. "I didn't kiss anyone else until I was 16, I think. I was a late bloomer."