Aras Baskauskas
may have been sent to Redemption Island on last week's episode of
Survivor
, but things are certainly looking up in his personal life.
During an romantic sunset on the beach, Baskauskas surprised his girlfriend of four years, Christy Petersen, with an engagement ring.
Petersen, a model and clothing designer, had just finished a photo shoot on Saturday afternoon in Big Sur for her women's line, DAWN. At the end of the shoot, she and Baskauskas, 32, sat on a rocky outcrop to watch the sun set into the Pacific Ocean. As dusk fell, Baskauskas dropped on one knee and proposed, presenting her with a handmade ring by jewelry designer Jessica Seaton. The ring, set in rose gold, sports a sliced diamond surrounded by smaller diamonds.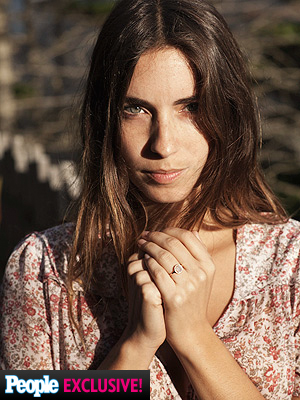 Courtesy of Aras Baskauskas
Although Petersen was surprised by the proposal, Baskauskas had been planning it for several weeks, and made sure that a photographer was on hand to snap photos of the moment.
When he's not competing on
Survivor
, Baskauskas is a singer/songwriter who performs under the name
Odd Us
. Despite his comfort in the limelight, he admits to being a bit tense before he popped the question. "I didn't think I'd be nervous," he tells PEOPLE, "but when push came to shove, I was super nervous."
Fortunately, his nerves were all for nothing. "She said yes," he says, "and we celebrated that night over Mexican food and margaritas!"