Dressed down in black skinny jeans and a peplum top, a radiant
Britney Spears
gave a small crowd a sneak peek at her "personal" upcoming album,
Britney Jean
.
With her long hair down in waves, the singer, 31, even sang along to a few tracks while joking and giggling with the album's executive producer will.i.am and moderator Andy Cohen, who kicked off the evening by asking her what the inspiration was for this particular album.
"It's my most personal," she said. "With the breakup
[from ex-fiancé Jason Trawick]
this year … what you do to get through it … being with your family and getting through it." As for what gives the pop star fuel in the studio? "I like sushi and skittles," Spears said, laughing.
Below are some other fun tidbits she shared while playing five tracks for the audience of industry insiders.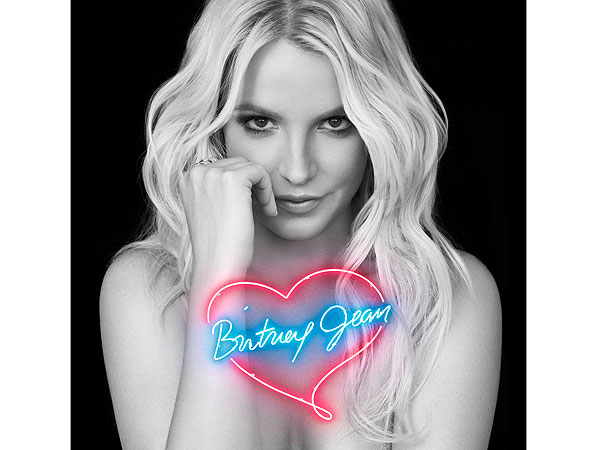 •
Alien
: After Cohen asked if the song was a follow up to her 2009 hit "Piece of Me" about intense public scrutiny, Spears – who has been in the spotlight since she was 8-years-old – admitted she has moments when she feels "alienated or shy." She also shared that this track is her favorite off
Britney Jean
.
•
Perfume
: Currently heating up the airwaves, will.i.am and Spears chatted about putting the singer's voice front and center in the song. "It's a vulnerable song," Spears said about highlighting her vocals.
•
It Should Be Easy
: Spears, will.i.am and Cohen all bobbed their heads along to this dance-ready tune.
•
Don't Cry
: Sample lyrics for this breakup anthem include "In the beginning, we were both crazy, crazy in love/Babe, We gotta let it go … love is broken." Asked if it was awkward to listen to the album in front of an audience, Spears giggled and admitted it was "a little awkward," while will.i.am told the audience she had actually whispered in his ear that it was strange not to be performing.
•
Passenger
: Though the audience didn't get to hear this song (but did get a sample of fun dance track "Tick Tick Boom") Cohen revealed it's about "giving up control in a relationship." Asked how controlling Spears is about her own life, she said: "I love what I do, so I have a hand in everything … I'm a perfectionist as well so just have to keep it tight!"
Flashback: Britney Turned 31 in 2012