Lindsey Vonn
is no stranger to powering through tough times.
In fact, all eyes are currently on the superstar skier as she scrambles to defy expectations – again – and rehab her
re-injured right knee
in time for the Sochi Olympics in February.
But it wasn't a ski slope or a trainer that gave Vonn a hardcore workout during a cover photo shoot for the January issue of
The Red Bulletin
magazine, on sale Dec. 17. It was a pair of stilettos.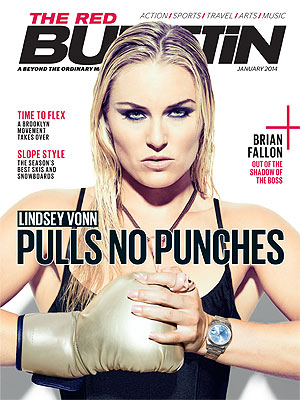 Michael Muller / Red Bulletin Magazine
"I am sweating!" Vonn, 29, said after hours of posing in sky-high heels for the shoot, which took place in steamy Miami in August. "It's a workout for my feet!"
While the Olympic champ has fun playing dress-up for shoots and walking red carpets, her main passion is clear. "My real world, my real life, my home is skiing. Hard work, sweat, getting up at 5 o'clock in the morning," she says. "Red carpets are just a game, like when you're a little girl and you dress up and stand in front of the mirror and feel like a princess."
But now, as she focuses on getting healthy, Vonn feels more like a warrior. After
her Nov. 19 accident
on the slopes in Colorado, the determined gold medalist
told fans
: "Nothing will keep me from picking myself back up and continuing to fight for my dreams. #sochi2014 #whenyoufallgetbackup #notstopping #workinghard."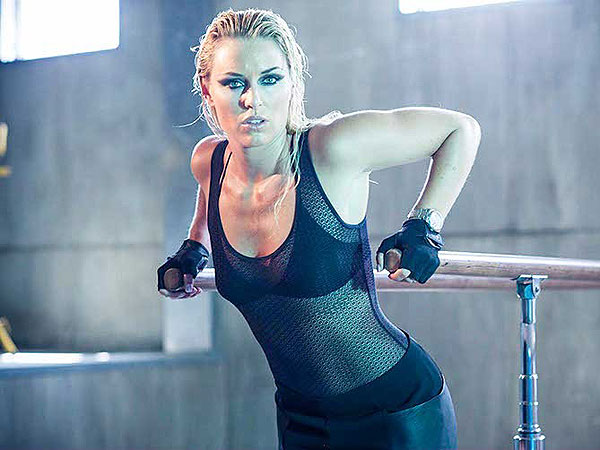 Michael Muller / Red Bulletin Magazine