For
Claire Danes
, her 30s are more enjoyable than her 20s.
The triple Emmy winner (for Showtime's
Homeland
) has an adorable
baby son, Cyrus
, and a
husband of four years
, Hugh Dancy, whom even she admits is hot.
"Well, it's true that you often kind of forget to see the person you're most intimate with, but occasionally I'll come to and sort of think, 'Oh my God! You're really, really good-looking!' " Danes, 34, tells January's
Glamour
, which hits newsstands Dec. 10. "I'm embarrassed now! It's nice to occasionally have that flash."
As for growing older, "I'm happier in my 30s," she says. "I feel clearer about who I am and less apologetic about it, and more accepting of my limitations and also more aware of the ways in which I'm capable."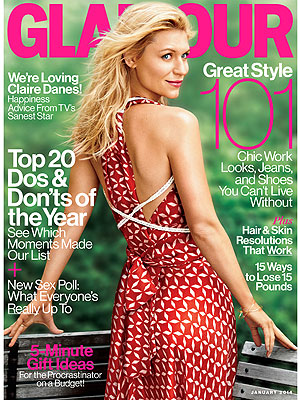 Norman Jean Roy / GLAMOUR
She also says, "I was always looking forward to this time because people always talk about it in very romantic terms. And I think it's true. Gravity hasn't had too profound of an effect, and you're a little less emotionally gangly."
Looking back, she says, "The 20s are a deceptively challenging-slash-painful time. I'm just glad to be out of
that
phase."
She now relishes her time with son Cyrus, 11 months, who helps make the transition from the troubled CIA agent she plays on
Homeland
to her real-life role as mom an easy one.
"The material is very dark and it is so nice to come home and be jarred out of that state by this buoyant butterball – this bundle of love," she
told reporters
this summer. "I have this beautiful little boy to just kind of go 'bing' and just erase it all very quickly."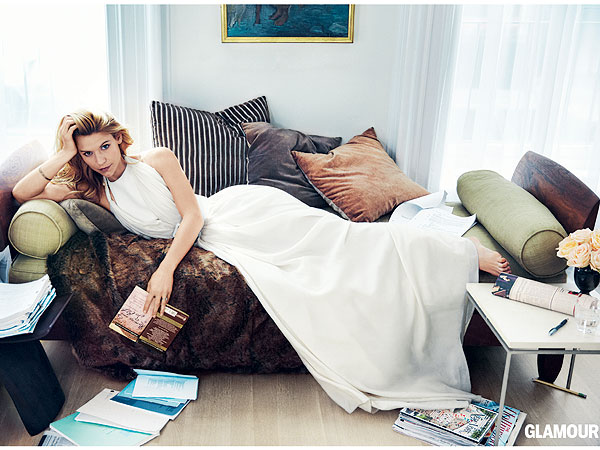 Norman Jean Roy / GLAMOUR