One man has transformed an empty house into a
symbol of hope and love
. Twice.
Ben Nunery lost Ali, his wife and the mother of his daughter, Olivia, to a rare form of lung cancer in 2011. Two years later, Nunery was ready to move forward and leave the Cincinnati home he and Ali shared, but not before
honoring the loving memories
the house helped to create.
Bought the day before
the couple married
, the empty house served as the setting for Nunery and Ali's wedding photos. It's these pictures that Nunery and 3-year-old Olivia chose to recreate in memory of Ali and the good times the family shared.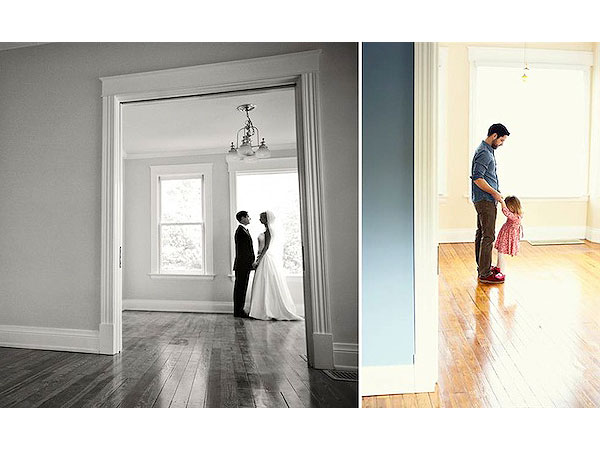 MELANIE PACE / LOFT3 PHOTOGRAPHY
Nunery asked his sister-in-law,
professional photographer
Melanie Tracy Pace, to help with the project. With the home empty again for the move, Nunery and Olivia were free to naturally recreate the tender moments captured with Ali years before.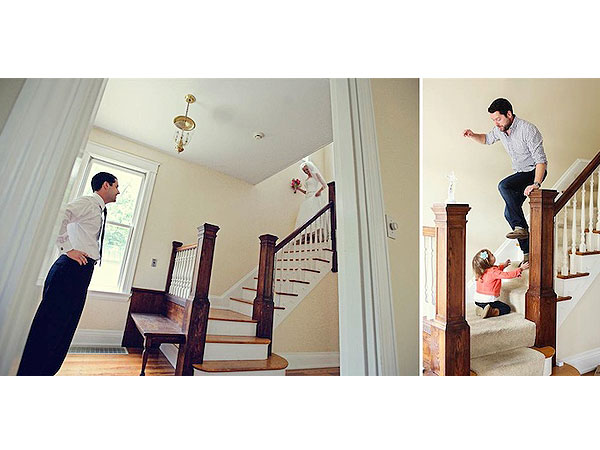 MELANIE PACE / LOFT3 PHOTOGRAPHY
"It immediately brought up memories of being there the first time," Nunery shared with
Today.com
. "They were really good memories I cherish and want to remember. In a lot of ways, it felt like Ali was there, and doing that with Olivia I felt a closeness with both of them."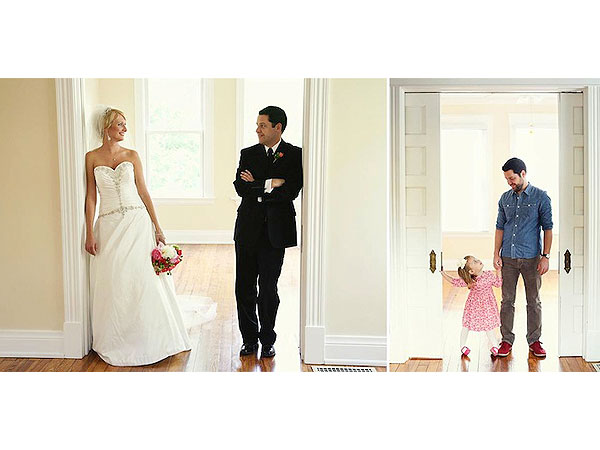 MELANIE PACE / LOFT3 PHOTOGRAPHY
Pace felt Ali there too, guiding her through the emotional photo shoot. After the session, Pace posted the photos to her
photography blog Loft3
. The pictures quickly attracted attention from family, friends and strangers, all of whom were moved by the story the photos told.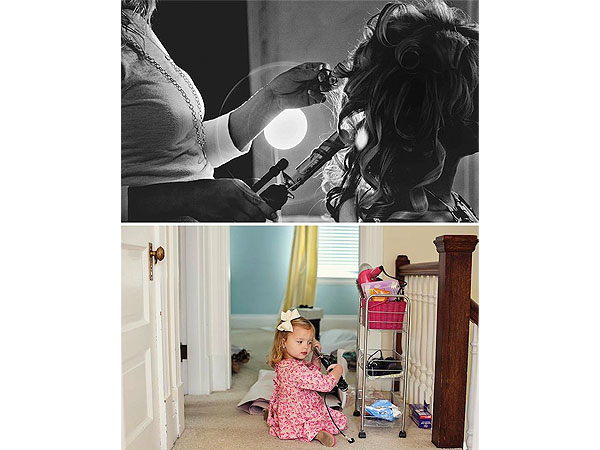 MELANIE PACE / LOFT3 PHOTOGRAPHY
"I hope that people can see it as evidence of a love that Ali and I shared that is still very deep, (and) that love carries on, and it doesn't die," Nunery told
Today.com
.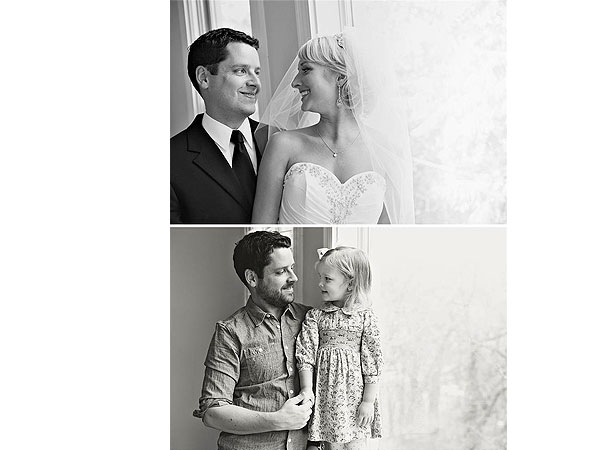 MELANIE PACE / LOFT3 PHOTOGRAPHY
"People who don't know us personally but may have experience with losing a loved one can see that as an example of healing and life moving on."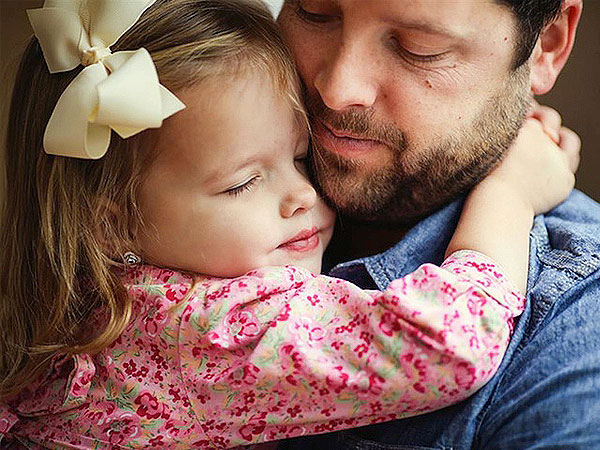 MELANIE PACE / LOFT3 PHOTOGRAPHY
Like us on Facebook for more stories like this!