One man in particular has faith in
suspended Duck Dynasty patriarch
Phil Robertson – the minister at his church and friend of more than 35 years, Mike Kellett.
Despite the controversy, Robertson "is doing great," the senior minister at White's Ferry Road Church in West Monroe, La., tells PEOPLE. "There's great
support and encouragement
from folks at the church and churches all over the country. We've received hundreds and hundreds, probably even thousands of emails and phone calls just voicing support or encouragement."
It's been nearly a week since news broke of
Robertson's suspension
from the A&E show for voicing his controversial
views on homosexuality
in an interview.
But Kellett says Robertson, 67, "is a good person" and was a good person long before the cameras began rolling.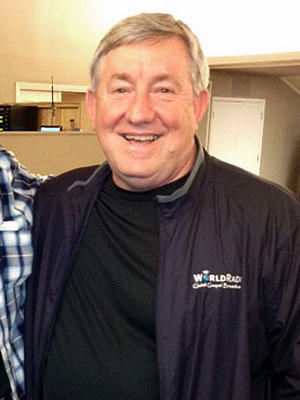 "He had a good, strong faith and character before TV was ever a part of their lives, and he'll have a good, strong faith and character far after the days of TV are over," says Kellett.
Asked about Robertson's anti-gay remarks in relationship to his faith, Kellett says the doors to his church are always open to anyone.
"We welcome everybody. Regardless of what it is a person struggles with, we're going to teach them the good news about Jesus and what he's done for us. That's the same thing Phil has
expressed all along
," says Kellett, adding that the church does not advocate "the lifestyle of practicing homosexuality. But everybody is welcome here."