Robin Roberts
spent 2013 fighting for her health, and for the first time reveals she had a special person by her side: girlfriend Amber Laign.
Roberts publicly acknowledged a relationship with Laign on Sunday when she referred to her in a year-end
Facebook post
celebrating her many blessings.
"I am grateful for my entire family, my long time girlfriend, Amber, and friends as we prepare to celebrate a glorious new year together," she wrote.
Laign, a San Francisco Bay-area native, is a licensed massage therapist and has a private practice specializing in patients recovering from injuries. They have been together for 10 years after meeting through mutual friends.
The last few have been particularly tumultuous for Roberts.
In 2007 she revealed her
breast cancer diagnosis
. She later went into remission, but last year she was diagnosed with myelodysplastic syndrome, a rare blood disorder, and underwent a
bone marrow transplant
. Her sister, Sally Ann, served as her donor, and Roberts also thanked her in the post.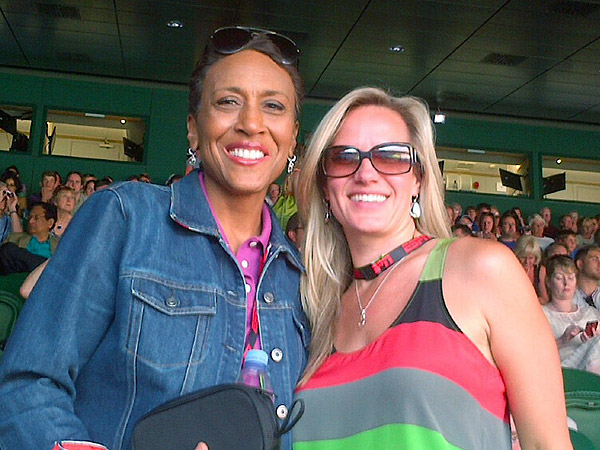 Sunday's Facebook post also featured a photo of Roberts with her dog, KJ, one year earlier, and their reunion signaled a milestone in Roberts' recovery.
"Flashback 12/29/12," she began the post. "Hard to believe this was 1 year ago today ... when I reached a critical milestone of 100 days post transplant ... and KJ was finally allowed to come back home."
"Reading this comforts me and I hope the same for you," she continued, " 'If you are depressed, you are living in the past. If you are anxious, you are living in the future. If you are at peace, you are living in the present.' At this moment I am at peace and filled with joy and gratitude."