At first,
Naya Rivera
didn't confess to planning
a family with fiancé
Big Sean, but now she's admitting she thinks the rapper is daddy material.
"I think he's going to be an amazing husband, and he'll make a great father someday," Rivera says in the
Cosmopolitan for Latinas
spring issue, on newsstands Feb. 4.
"He's so kind to people, but he also wears the pants in our relationship, which I love," she adds. "We Latinas are very independent and strong, so it's even sweeter that I've found somebody who can let me out of that role for a minute."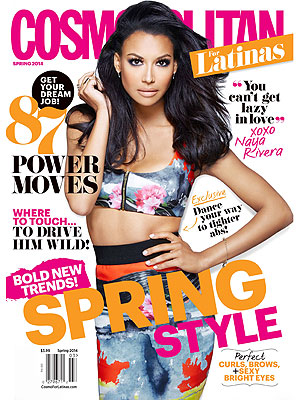 And will their kiddos speak Spanish?
"It sucks because I have no one to [speak Spanish] to, but it's something I need to learn when I have kids. They need to be fluent," she says.
Rivera, 27, says that her nesting instincts are kicking in, especially her desire to create a nice-looking meal.
"Latinas are really great nurturers who are great to our men; we love hard and we love to cook. The other morning I woke up and was like, 'I need china – this table needs to be set all the time!' Focusing on those things is where I'm at right now."