No one ever said dating is easy. But for
Brandi Glanville
, the outspoken star of
The Real Housewives of Beverly Hills
, meeting a (decent) man in Hollywood has proven to be a unique challenge.
"I've met some great men, I've met a lot of not-so-great ones," says Glanville, whose second memoir,
Drinking and Dating
, is out Feb. 11. "I'm learning as I go."
And the mom of
two boys
(their dad is her ex,
Eddie Cibrian
) admits she's made some blunders in the dating department.
"I made rules for myself that I've broken," she says. "[After
my divorce
], I said, 'No actors and no professional athletes,' and of course I went right back to it. I'm always attracted to the hottest boy in the room and that never works out."
She adds, "In this town, being over 40 with two kids, that's a scary thing to say. It takes a really strong man to put up with me, my baggage and the show."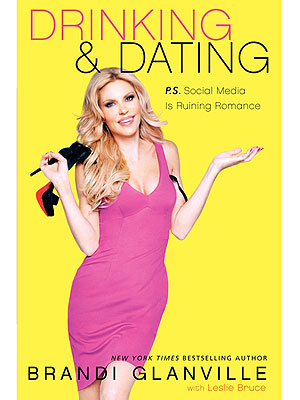 And after overcoming the pain of her divorce, Glanville admits, "It's hard for me to take the leap of trust. I'm a little bit tough because I can't afford to get my heart broken. When I do bring someone to meet [my sons], it's going to be for good."
And despite the fact that she hopes to meet a man to "complete my little family," Glanville insists she will never settle. "I'd rather grow alone with my girlfriends than with someone I'm not in love with."
As for adding to her brood, the reality star, who also
hosts the podcast
Brandi Glanville: Unfiltered
, says she's done having kids, but isn't ruling out the idea of remarrying. "In my head, I don't feel like I need a piece of paper to tell me I need to be with someone," she says. "But I reserve the right to change my mind!"
And a note to all eligible bachelors? This single lady isn't exactly hurting on her own. "I'm happy," says Glanville. "I know exactly what I want now. That's the wisdom that comes from getting older and dating douche bags!"
For more from Glanville, including an exclusive excerpt from
Drinking and Dating,
pick up the new issue of PEOPLE, on newsstands Friday