As the public continues to debate whether
The Biggest Loser
winner Rachel Frederickson had
gone too far
by dropping from 260 to 105 lbs., past winners of the NBC reality weight-loss competition shared their thoughts on
the shocking reveal
with PEOPLE.
"She did what she had to do," says
season 10 winner
Patrick House, who once tipped the scales at 424 lbs. and currently weighs 220.
"Rachel's transformation was like any
Biggest Loser
contestant," says the 6'2" House. "She had to do the best that she possibly could, and at the end of the day, there's a carrot dangling that's a quarter of a million dollars up for grabs."
Season 5 champ
Ali Vincent agrees: "I think she chose to win."
"I know what it's like," says the 5'5" Vincent, who weighed 234 lbs. "I gave it every single thing I had. I
was working out
from 10 in the morning to 2 in the morning. Is that healthy? No! But it's a conscious adult decision to win. I weighed 122 lbs. [at the finale]. I took a drink of water and I gained weight back."
The most upsetting part of the public reaction has been the accusation that Frederickson, 24, suffers from an eating disorder, says
season 11 winner
Olivia Ward.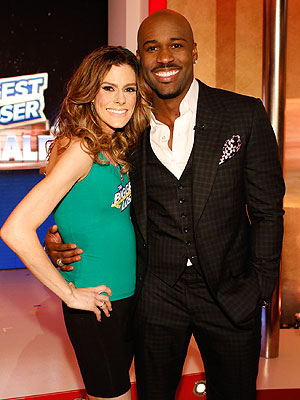 "Whether it's a healthy weight or not, it's not okay for people to put words on her like
anorexic
. That's disgusting. You're diagnosing without knowing her story," says Ward. "I feel so bad for her because it really robbed her of a special moment in her life."
"Granted it's never good to do anything unhealthy to yourself, but let's all support her and give her a couple of weeks," continues the 5'10" Ward, who started
Loser
at 261 lbs.
"I weighed 132 lbs. when I weighed in. I was up 6 to 7 lbs. in a couple of days, and that was just some basic water weight."
"I'm hoping she will follow her plan to get back to her fighting weight," adds Vincent. "If in a few months she's still exactly where she is right now, then it's our responsibility to get her some help."
•
Reporting by MELODY CHIU and GABRIELLE OLYA