Stephen Fishbach was the runner-up on
Survivor: Tocantins
and has been blogging about
Survivor
strategy for PEOPLE since 2009. Follow him on Twitter @stephenfishbach. Erik Reichenbach is a
Survivor
fan-turned-favorite, a comic book author and artist. He placed fifth on both
Survivor: Micronesia
and
Survivor: Caramoan.
Follow him on Twitter @BloodyAmer1can
.
"This is like the cool kids lunch table back in high school."
– Eddie Fox,
Survivor: Caramoan
Survivor
is like high school. The jocks ostracize the nerds. The hotties coast on big boobs and winning smiles. Cliques form quickly. If you don't maintain your finger on the pulse of what's "in," you could be "out," and voted "off."
Starting Wednesday on
Survivor: Cagayan
, these high school factions will fight for island dominance in tribes of
Brains, Brawn and Beauty
. Usually the cliques face off within a tribe. Now they'll fight as tribes.
Will the Beauties turn on each other in catty rivalry or unite into one dazzling cohort? Will the Brains get swollen heads? Will the Brawn just get swollen? Tune in Wednesdays to find out!
Brains
Where all my nerds at?
When gossip used to swirl about a Brains vs. Brawn All-Star season, the rumored contenders were Yau-Man, Bob Crowley, Kenny Hoang.
What do they have in common? Pigeon chests. Absence of muscular definition. Disproportionately large heads.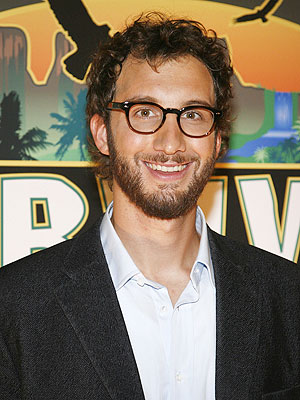 I want my Brains to be a tribe of Cochrans who shrivel when they're exposed to sunlight. Yet Garrett is a gym rat whose cast photo looks like it could be the cover of
Men's Health
. David is an Iron Man. Tasha is a former cheerleader. J'Tia modeled for
Playboy
.
The Brains are hotter than the Beauties.
I don't have high hopes for these ersatz eggheads. Getting labeled brainy is a kiss of death. It means you're not to be trusted.
Still, some of my favorite players are Brains. David has willpower and drive. J'Tia knows that "nobody wants to vote out the person they genuinely want to be around." J'Tia could be a chameleon who moves between the show's groups.
Then there's chess prodigy Spencer, the one true nerd in the classic
Survivor
mold. I'm rooting for Spencer, but I worry about him. Spencer reminds me a bit too much of … Spencer.
That's Spencer Duhm, from
Tocantins
, a super-fan teen who was so pumped to execute his grand plans that he got left in the dust as the game zoomed by. You have to adapt quickly on
Survivor
. Youth can be a liability.
Here's hoping Spencer quickly realizes that humans don't behave as predictably as chess pieces.
Beauty
The Beauties tribe reminds me of that classic
Flight of the Conchords
song, "
The Most Beautiful Girl in the Room
."
Do you know it? It's about a girl who's so beautiful that, walking down the street, depending on the street, she's probably in the top three.
I'm a little disappointed in these purported pretties. Where's the next Sydney Wheeler? The cast of
One World
was better looking than these so-called stunners.
The Beauties are my least favorite tribe, but they have my favorite player: LJ. He's athletic and handsome but isn't in your face about how awesome he is. I like his low-key confidence.
Choosing anybody as your pregame favorite is always a crapshoot. The best you can do is eliminate the
airheads
.
Nevertheless, LJ wins the pre-season Fishy!
Brawn
I love the Brawn tribe. While the Brains are bubbling over to tell you how devious they are, and the Beauties are vacuous and irritating, the Brawn tribe is filled with self-assured bruisers.
Former NBA All-Star Cliff Robinson brings athleticism and a competitive spirit honed by major league sports. Tony is a no-nonsense cop with his eyes fixed on the million-dollar prize.
My favorite Brawn is Sarah, who shares Tony's police skills but has none of his Jersey machismo. As a smaller member of Brawn, Sarah could benefit from their big muscles without seeming like a threat.
I'm rooting for Sarah, Spencer and LJ. Who are your favorites?