Kim Kardashian
didn't find the Vienna Ball quite as high class as she had hoped.
The reality star, 33, who was attending the Austrian society event on Thursday as the date of Viennese millionaire mall developer Richard Lugner, was at one point approached by a man in blackface who pretended to be her fiancé
Kanye West
,
TMZ reports
.
Later, she was greeted by another man who asked her to dance and suggested the orchestra play "N––––– in Vienna" – an apparent reference to West's song "N––––– in Paris."
A source close to Kardashian confirms to PEOPLE that TMZ's report is accurate. "It was awful," the source adds. "This guy pays a different celeb every year, male or female. But Kim clearly wasn't his escort."
Lugner, 81, has taken various stars to the ball over the years, including
Pamela Anderson
,
Carmen Electra
and
Paris Hilton
.
Appearing at a press conference with him before the event, Kardashian was asked if she had taken waltzing lessons. "Dancing is not my thing," she replied, according to
Reuters
. Asked how she keeps in shape, she replied: "Armenian genes and squats."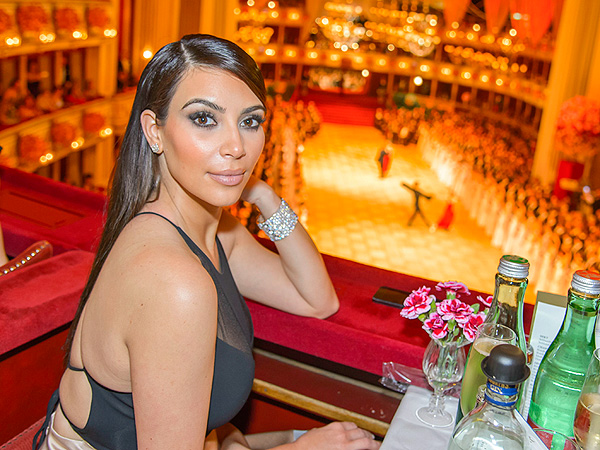 Breuel-Bild / DPA / ABACA
•
Reporting by JENNIFER GARCIA