Better late than never.
The New York Times
's
1853 story
on the subject of this year's
Best Picture Oscar winner
,
12 Years a Slave
, was all over the Internet this week. And a reader quickly noted that the
Times
spelled
Solomon Northup
's name incorrectly. Twice.
So
the paper printed a correction
, more than 160 years later.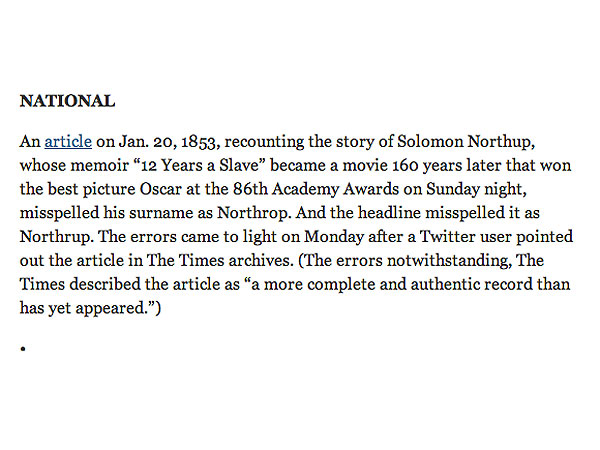 The "Twitter user" in question was Rebecca Skloot, the author of
The Immortal Life of Henrietta Lacks
. But don't count on any more error-spotting from Skloot:
.@Loukas_RS Hah. The irony, of course, is that I'm a terrible speller and proofreader.

— Rebecca Skloot (@RebeccaSkloot) March 4, 2014
Like us on Facebook for more stories like this!