Though
Gwyneth Paltrow
and
Chris Martin
managed to keep details of their 10-year marriage fairly quiet, the actress – who
announced her separation
from her husband on Tuesday – has, surprisingly, had a lot to say about love.
While she always admitted that her relationship with the Coldplay frontman took work, over the years, some of Paltrow's sound bites went from happy to somewhat haunting. Here, a look back at her thoughts on her marriage, and love in general:
February 2009
"I'm amazed he stuck with me [at the time my dad died]," Paltrow
told ELLE U.K.
, "because I was a wreck. I can't believe that he did." Despite her openness, she reiterated the couple's pledge to privacy. "It doesn't behoove us to be a public couple … He certainly doesn't want to be that. We've never ever walked down a red carpet together, we never will. If people think that that means we're not together, then – ha ha ha! – so be it."
April 2010
"He is so great because he's so supportive of me as an artist," she
gushed to Harper's Bazaar
. "I really lucked out with him. He's deeply lovely and special."
January 2011
"I definitely have to coax things out of him when we talk. You know, he's British, so it's a different lexicon totally," the actress
explained to Good Housekeeping
. "But you have to communicate. Otherwise there's no relationship."
September 2012
"Our artistic temperaments together [is the hardest part]," Paltrow
told InStyle
. "Artists are sensitive. There are ups and downs, mood-wise. Musicians need a certain gravitas and focus in order to write. The temperament that goes with someone who is creative can be challenging."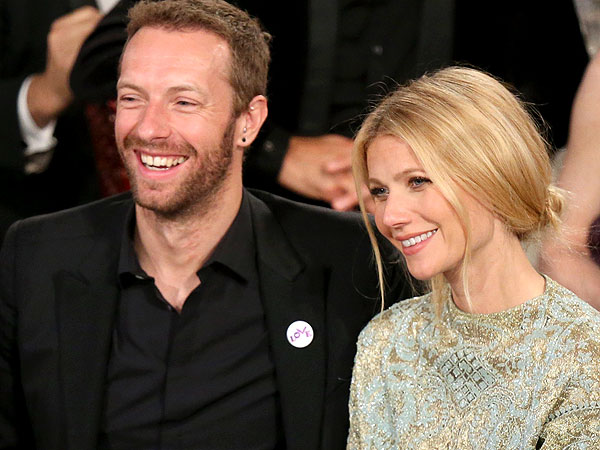 March 2013
"You're not learning anything unless you're having the difficult conversations," she
told Self
. "Dealing with things directly changed my relationships. Sometimes when you get clear about who you are, others get less comfortable because they liked who you were. It's changed my marriage, too, but he's up for the challenge."
May 2013
"I mean we've gone through terrible times where it's been really, really hard, but I've sort of come through those times with a much deeper understanding of myself," Paltrow
revealed to PEOPLE
. "And we're still married. We worked through it. I think it's easier to get divorced. But I think the more you can keep at it, the more you end up seeing the value in it. But, sometimes it is not easy."
May 2013
"I asked my dad once, 'How did you and Mum stay married for 33 years?' And he said, 'Well, we never wanted to get divorced at the same time,'" Paltrow
told Glamour UK
. "And I think that's what happens. When two people throw in the towel at the same time, then you break up, but if one person's saying: 'Come on, we can do this,' you carry on."
September 2013
"No couple is the same, and as such, every couple takes on different challenges," she
admitted to Refinery29.com
when asked for her thoughts on infidelity. "I would like to think that I would be forgiving and/or forgiven."